Are you ready to find the best sewing machine for beginners?
I get asked all the time about what the best beginner sewing machine is, but naturally, I can't just give one answer. Instead, I refer friends and clients right here to this guide.
Finding the perfect sewing machine for starting out with this hobby is tough, but all it takes is knowing a few key terms and important considerations to pay attention to. I have all of this information below along with my top picks for the best sewing machines for beginners!
Check it out and see what you think! By the end of this guide, you'll be ready to make your final purchase!
Our Top Sewing Machines for Beginners Comparison Chart
How a Sewing Machine Works
All sewing machines have a work table with a needle posed above, ready to sew your fabric that is directly below. The sewing machine needle simply moves up and down in the same spot, so as the operator of your machine, it is your job to direct your fabric. The machine helps keep your fabric taught below the needle with the presser foot.
In order to bind fabric, sewing machines work differently than you do when you hand stitch two pieces of fabric together. That's because the main force of a sewing machine is the loop stitching system.
To see how a sewing machine works, check out the video below.
Here, you have the sewing machine needle with its thread hole at the very tip of the sharp end. When you begin to power your sewing machine with the foot pedal or hand wheel, this needle essentially makes short jabs into the fabric. It does not pass through and back as the needle does when you hand sew. The jabbing movement is powered by the strong motor inside every sewing machine. The motor is operated by a foot pedal or hand wheel.
When the threaded needle point passes through the fabric, it pulls back a small loop of bobbin thread from beneath the needle plate. This forms a stitch.
Best Sewing Machines for Beginners
Looking for the best beginner sewing machine? You've come to the right place! These are my top 7 picks.
Brother CS6000i Sewing Machine
For:
Well-known as the best-rated sewing machines for beginners
Threading both the machine and the needle is extra easy
Against:
As a computerized model, it may take time and effort for a beginner to become accustomed to the LCD display and how it operates.
Review:
The Brother CS6000i is a versatile computerized sewing machine that is excellent for beginning sewers. With the simple bobbin winder and auto needle threader, anyone can easily begin using this machine in just minutes. The bobbin placement is also super simple because it's the drop-in variety. This means that you don't have to worry about trying to insert it sideways and risk jamming the thread.
I love the large work area and extra bright light as well, which helps make the sewing machine even simpler to use. When you need help, the bilingual user manual is easy to understand, and the product itself comes with a 25-year limited warranty.
For more advanced features, the machine also features a built-in free arm for sewing cuffs and sleeves as well as an LCD screen display for stitch adjustment and other manipulations.
Features:
Simple bobbin winder
Extra large table
Built-in free arm for sleeves and cuffs
Auto needle threader
LCD screen display
Changeable sewing speed
Super bright work area
Overall Value for the Money
As the best sewing machines for beginners, the Brother CS6000i is naturally an excellent product. It's basic and easy to understand, yet it's not so basic that you can't begin to learn new stitches and functions. I highly recommend this product, and it's even sold at a top rate price.
SINGER 3223Y Sewing Machine
Amazon.com[/su_button]
For:
Auto tension is especially helpful for beginners and generally requires no adjustments
Comes in three charming colors
Against:
Some sewers were unhappy with the side load bottom, and this will be especially difficult for beginning sewers.
Review:
The SINGER 3223Y Sewing Machine is my second pick for the best beginner sewing machines. I personally love that this model comes in three fun colors. Kids really love this, and it can add a little bit more excitement to the art of sewing.
With this machine, you have numerous built-in stitches to choose from. Particularly, you'll have nine decorative stitches, seven stretch stitches, six essential stitches and one helpful automatic button hole stitch. This is the perfect amount for any beacon.
As you may know, the tension on any machine can be tricky, but I haven't seen any problems with this particular model where tension is concerned. You can adjust it at your will, and you'll be able to achieve stable stitch quality no matter what type of fabric you're using.
Features:
Comes with 23 built-in stitches
Easily creates button holes in just 4 steps
Heavy duty metal frame
Selecting stitches with the dial is a breeze
Free arm for easy cuff and sleeve sewing
Onboard storage
Pressure feet easily snap on
Numerous accessories included to get beginners started
Overall Value for the Money
The price for the SINGER 3223Y Sewing Machine is perfectly reasonable. This is especially true because it's difficult to find sewing machines that come in different colors, and you have three color options here.
In addition, I always rate this as one of the best beginner sewing machine models because of the many useful accessories that are included with this product.
Brother SE400 Combination Sewing Machine
For:
Perfect for beginners looking to learn about and improve embroidery skills
Against:
Avoid this model if you're not interested in embroidery because that's one of the main focuses with this machine.
Review:
I always say that the best beginners sewing machine is one that gives an introduction to many types of sewing. This is a perfect example.
The Brother SE400 Combination offers introductory stitches in embroidery, quilting and basic sewing of any kind. You can choose from sixty-seven unique stitches for basic sewing, seventy embroidery designs that are built-in and five fonts for embroidery lettering. When embroidering, the space for doing so is extra large at 4" x 4". This is uncommon on most sewing machines even at the intermediate level.
If a user decides that they want to continue with embroidery, new embroidery designs and stitches can also be downloaded online because this machine offers easy computer connectivity.
On this model, I also like the one-touch automatic thread cutter, super bright work area and automatic needle threader.
Features:
Download new updates when they become available
Computer connectivity capable
Large 4" x 4" area for embroidering
Drop-in, quick set bobbin system
Super bright work area
Automatic needle threader
Easy bobbin winder
7-point feed dogs for smooth and simple fabric feeding
Overall Value for the Money
The Brother SE400 Combination is absolutely the best sewing machine for beginner users who want to try embroidery. With all of the embroidery setups, stitches and designs, you'll be able to get a great introduction to this art form. The price is slightly higher than most of the other beginning sewing machines on this list, but it's certainly reasonable for what you're getting.
Janome 2206 Sewing Machine
For:
Great for beginning sewers who want to sew with denim and thick materials
Beginners toolkit included
Against:
Some beginning sewers were unhappy with the stitch length presets, which tend to be either exceedingly small or exceedingly large.
Review:
Because this is a list of the best sewing machines for beginners overall, I wanted to include the Janome 2206 Sewing Machine. Janome is a lesser known brand, but they make some of the best sewing machines.
This model features a front loading bobbin, drop feed dog, built-in thread cutter, free arm for cuffs and sleeves and stitching speeds up to 860 spm. I especially like this Janome for its ability to sew thick materials. If you're hoping to use your sewing machine for making clothing with thick fabrics, sewing heavy curtains or upholstery or quilting, these industrial capabilities can come in especially handy.
I also love that you get a great toolkit with this machine. You'll have a number of essential accessories that you won't have to buy separately, and they can all be stored in the easily accessible accessories drawer.
Features:
Easy stitch selection dial
Needle plate helps keeps stitches even and straight
Free arm for easy cuff and sleeve sewing
Easy access accessories drawer
Zipper foot included
Sliding buttonhole foot included
Blind hem foot included
Bobbins, screwdriver, seam ripper and set of needles included
Overall Value for the Money
The price on the Janome 2206 Sewing Machine is reasonable. I would call it a middle of the road price, and the product is a great choice for someone who is just starting out in the world of sewing, quilting or embroidery. There are several features that other models don't have, including the ability to sew extra thick fabrics like denim and leather or many layers of fabrics as with quilting.
Janome 2212 Sewing Machine
For:
Capable of basic sewing and intermediate level functions
Against:
Sewing machine reviews for beginner users may find this machine too complicated to start out with.
Review:
Here's another review for a great Janome product. The Janome 2212 Sewing Machine can reach amazing speeds of up to 1000 spm. You'll have an easy to use thread cutter that's built in as well as an easy stitch selector, drop feed for free motion sewing and quilting and many other unique features.
Again, Janome is great at including a number of great accessories with their products, including a vinyl dust cover, bobbin, needle set, screwdriver, seam ripper and more. The accessories also include several useful feet that you can learn to use as you continue to improve your sewing skills. You'll receive a button hole foot, a blind foot and a zipper foot.
One of the features that Janome stands by is their warranty. All products come with a 25-year limited warranty that can be extremely useful if you ever have problems with your product.
Features:
Drop feed for quilting and free motion sewing
Reaches speeds up to 1000 spm
Bright lighting
Snap-on presser feet
Front-loading free arm and bobbin
Thread cutter is built in
Buttonhole capabilities
Simple dial pattern selector
Overall Value for the Money
With the added accessories, 25-year limited warranty and excellent features that the Janome 2212 Sewing Machine has, it's well worth the money. In fact, this sewing machine is sold at an extremely reasonable price for all of the great features that you'll be receiving.
SINGER 3333 Fashion Mate
Amazon.com[/su_button]
For:
Easy to use needle threading function
Excellent for those interested in clothes and fashion
Great for those with low vision
Against:
Some beginner sewing machine reviews mentioned that this is quite old fashioned in that there is nothing digital about it. This is a preference for some, but most new machines have computerized capabilities.
Review:
The SINGER 3333 Fashion Mate is the best sewing machine for beginners who are interested in fashion and clothing creation and fashion in particular.
I always tell young people who are interested in fashion and starting to get excited about clothes that the only true way to get stellar clothing is to learn how to make them yourself! This is the perfect machine for the job. I also recommend this machine if you don't necessarily want to create new clothing items from scratch but are interested in learning how to mend or alter clothes.
Singer is known for helping individuals create excellent looking clothes. This machine is also excellent for adjusting hems and mending holes and rips. And naturally, it can create just about any beginner project as well.
Features:
Heavy duty metal frame
Includes 23 built-in stitches
Top drop-in bobbin
Use with the Singer app and Owner's Class videos
Simple to use stitch selector dial
Can create 4 step easy buttonholes
Needle threader is built in
Easy work LED light
Overall Value for the Money
The SINGER 3333 Fashion Mate is one of the least expensive sewing machine model on this list, and it's a great model. You'll be receiving a high quality, heavy metal machine with amazing capabilities and many unique features. I highly recommend this model for any up and coming fashionista or designer.
SINGER 1234 Sewing Machine
For:
Rated the best affordable sewing machine for beginners
Also excellent for those who just need a simple electric sewing machine
Against:
Some beginner sewing machine reviews were unhappy with the excessive simplicity of this machine. In other words, it doesn't have any bells and whistles for progressive learning.
Review:
The SINGER 1234 is an extremely basic sewing machine. In fact, it's the most basic machine that you can likely find on the market while still retaining quality.
Some seamstresses who only need a straight stitch and aren't interested in doing any fancy work may be interested in this model too. Again, it provides only 6 basic stitches and 3 pressure feet along with just one stitch width setting. For many projects, this may be the only thing that you need. Just remember that it won't do much else.
Features:
6 built-in stitches
Includes 3 pressure feet
Auto tension
Darning plate included for free motion sewing
LED space light for easier work
Auto bobbin winding
5mm stitch width setting
Presser foot lifter adjusts extra high
Includes instructions for making a simple tote bag
Overall Value for the Money
This a great sewing machine for small children or for those who just want an electronic sewing machine for basic stitches. You should remember that this machine won't be able to do anything extra special or any intricate details. But you might be able to get some great simple projects out of it.
In addition, the SINGER 1234 comes with a tote bag and some vinyl stickers for customization, which kids and young people will especially love! The price is super reasonable and would make a great simple gift for any occasion.
Maintenance and Care Tips
Just like a car, all sewing machines require regular care and maintenance to continue operating smoothly. Below, I've outlined exactly what you need to do to keep your sewing machine in tip-top shape!
1. Start with the right tools
Cleaning your sewing machine is fairly simple, but it does require a few tools.
First, you'll need two basic brushes. Most of the time, I simply use the stiff cleaning brush that all sewing machines come with as well as a clean makeup brush. Many sewing machines also need oil, and most models will come with a small bottle of the appropriate kind.
2. Safety is first
Before you begin cleaning, always make sure that your sewing machine is completely shut off, and just to be safe, check that it is also unplugged. You can also take your needle off.
3. Start with the bobbin and needle plate
Begin by removing the needle plate. Some sewing machines have needle plates that just pop off while others need to be unscrewed. If you have the screw-off type, your machine should come with the appropriate screwdriver for the job.
There may be lint and fuzz beneath the needle plate. This can be easily removed with your brushes. Use the stiff brush first near the feed dogs and the soft makeup brush to get the rest.
4. Clean and add oil behind the hook race
Underneath your needle plate is the hook race. This is the metal, circular casing that goes around your bobbin case.
Look at your manual to see how to properly remove this piece, and use your brushes to clean behind it. Once the area is clean of debris, add some oil. Again, your machine should come with oil, but you can also find appropriate sewing machine oil at any craft store or online. Look for a bottle with a long spout for easy application.
Most of the time, you just need one drop behind the hook race. If you accidentally spill any or add too much, use a clean rag to clean up the excess. Finally, use the manual to reinsert the hook race.
5. Clean the outer machine
Maintenance of your sewing machine also includes cleaning the outside casing! Simply use a microfiber cloth to pick up any dust.
6. Change your needle and check the function.
Last but not least, make sure that you change your needle and check the overall function of your machine by sewing a line of stitching on a scrap of fabric.
Starting Your Journey
Being a beginning sewer is, in a word, disheartening.
When you first imagine sewing, you see beautifully designed dresses, cute aprons, killer shawls and amazing coats in your future.
But these projects are difficult.
And the first time you attempt even just a tote bag or a pillow sham, you're likely to mess up. Hey, it happens.
This, in turn, will make you never want to sew again.
Believe me, I've been there. But don't give up! The hard part is just honing your skills over time. Here's how to do it.
Beginner Sewing Guidelines
First, start simple. Choose a project that has a low difficulty rating and one that requires just two or three pieces of fabric without closures.
Second, always challenge yourself just slightly. Rushing into an eighteen piece bridal gown is not the kind of challenge that I'm talking about. What I recommend doing is just learning one new skill with each project that you undertake.
Next, let your projects be your guide. In other words, don't go out and buy all the notions and fancy new gadgets and tools that look pretty and neat to you. Pick your project first, then buy the materials, tools and notions that you'll need.
Finally, go slowly and use your resources. There are so many free guides and tutorials online. Use them! You can even make a project by following along directly with videos. Don't rush your project, and do just a little bit each day.
What to Make for Your First Sewing Project!
To help you make a great first sewing project, below, I've provided an easy, progressive sequence for you. This sequence presents 6 useful projects, starting with the most basic.
In each sequential project, you'll learn a different skill so that by the last project, you'll have created a gorgeous fitted dress along with 5 other wonderful creations!
Fashionista's Sequence Guide for Learning to Sew Clothing
Pillows are super easy. They're just two pieces of square fabric sewn together!
Choose a simple fancy tank top pattern. It's just two pieces of fabric along with some store-bought bias tape.
Fancy Tank Top With Hand-Made Bias Tape
You can also make your own bias tape. With this next project, try that as you construct yet another fancy tank top.
A shift is a basic dress with no waist or darting. This is more advanced and will require some of the bias tape that you already learned how to make.
Simple A-line skirts can be easy to make and can teach you how to sew a zipper.
Finally, make a more fitted dress with a zipper, waist, darting and bias tape for the edges.
Working Through Challenges
Just like any craft or skill, sewing can be frustrating, and this is especially true when you're just starting out.
One important thing to remember, however, is that everyone started somewhere. Even the most skilled seamstresses were beginners at one time, and they had problems with sizing, tension and broken needles just like you.
Knowing that you're going to make mistakes is important. In fact, making mistakes is good because that's how you learn.
Have fun with this craft. It can be rewarding in so many ways.
Understanding Patterns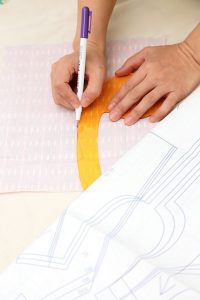 If you would like to create clothing with your new sewing machine, you'll need to become familiar with sewing patterns.
Sewing patterns are project guidelines to help you create a particular clothing item, such as a dress or a pair of pants. A single sewing pattern will break down the structure of a clothing item and offer specific instructions so that you're able to get the exact outcome that you're looking for.
Sewing patterns come in small paper envelopes. Inside the envelope, you'll have detailed instructions and literal paper patterns made out of tissue paper, which will be your guidelines for measuring and cutting your fabric.
How Do You Read a Sewing Pattern?
Each pattern that you purchase will come with detailed instructions. To begin reading a sewing pattern, first read the directions.
All sewing patterns follow a basic style, but the directions will still be unique to your project. For overall details on how to properly read a sewing pattern, check out the video found here:
Why Is Using a Sewing Pattern Helpful?
Using a sewing pattern when creating a piece of clothing ensures that you will get the job done right. Patterns can help you get the perfect size for your particular body and ensure a solid structure so that you don't have to worry about the piece falling apart or ripping.
Tips for Starting Out With Sewing Patterns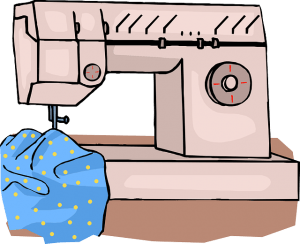 1. Pick Something You'll Actually Use
Sewing is tough, and there's definitely a learning curve. But even if your first sewing project doesn't go as well as you expect it to, you still shouldn't pick a project that you don't expect to use and like!
Look through the sewing patterns at your local craft store and find something that you're truly fond of and would like to own.
2. Start Super Simple
You want to pick a sewing project that you genuinely like, but make sure that you don't make it too complicated. Your first time sewing project should be extremely simple. A basic A-line skirt or a shawl or cape would be good ideas for a beginning project.
3. Always Read the Guidelines First
Pay attention to the instructions on the back of the sewing pattern. One of the most important things that these instructions will tell you is what type of fabric to purchase.
You must pay attention to these guideline because if you purchase stretchy fabric for a pattern that requires wool, linen or cotton, for example, you'll end up with an unfavorable result.
4. Prepare Yourself With All Necessary Items
Finally, don't forget to purchase all of the necessary fabrics and notions for your project. Again, this information will be on the instructions on the back of your sewing patterns packet. You'll need fabric, and you may need buttons, zippers, embellishments and other notions as well.
Best Sewing Patterns for Beginners
The question that always comes after "What is the best beginner sewing machine?" is "What is the best sewing pattern for beginners?"
This can be a tough question to answer because there are literally thousands of items and styles to choose from. Many projects can be great for those who are just starting out. In general, though, I recommend the following basic tips for choosing the best beginner sewing patterns.
1. Use the difficulty rating scale.
Most sewing pattern companies use a difficulty rating scale of either numbers or symbols. Look for a difficulty rating that is low for your first few projects.
2. Choose projects that don't have too many pieces.
Next, consider how many pieces you'll need to measure and cut to create your project. The smaller the number of pieces, the easier the project will be.
3. Look at the recommended fabrics.
In general, I recommend that you pick out stable woven fabrics to work with as you begin. Fabrics like cotton or linen will be much easier to work with than stretch knit fabric or silk.
4. Avoid projects with notions.
The fewer buttons, zippers, hooks and snaps that you need, the easier the project will be.
Some Beginning Sewing Project Ideas
Some good ideas to start with are a simple tote bag, a scarf or shawl, a cape, an A-line skirt or a basic shift dress.
Sewing for a Good Cause
There are many reasons why people take up sewing as a hobby. Perhaps you want to mend and alter your own clothes or maybe create brand new clothes from scratch.
Others will enjoy decorating their homes with new curtains, table cloths, pillows and upholstery. Hand-sewn items can make great gifts for friends and family as well.
But did you know that sewing can also be the perfect way to give back to your community and spread positivity around the world?
Many charities readily accept hand sewn goods. The things that you can create can truly brighten someone's day and even change someone's life.
Interested in Giving Back?
If you would like to help make the world a better place and start sewing for charity, here a few great charities to get involved with.
1 Million Pillowcase Challenge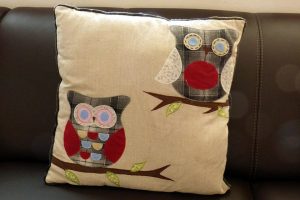 The 1 Million Pillowcase Challenge is an organization that connects local charities with brand-new, uniquely designed pillowcases.
Pillowcases extremely easy to create with your sewing machine, and when you donate a fabulously designed case to a local charity, you make a difference.
Dress a Girl Around the World
The charity Dress a Girl Around the World connects young girls in impoverished areas of the world with brand-new dresses made by people like you. Guidelines and basic dress tutorials can be found on their website, and you'll also find instructions for sending in your dresses is there.
Finally, there are many simple hand-sewn crafts that you can make in abundance and give to your local hospital, elderly care center, pet shelter, service organization or veterans organization.
For example, chemo turbans can be donated to cancer patients. Walker caddies can be used by the elderly. Hospital bed saddlebags are helpful for those who are interned at hospitals for long periods of time. And animal blankets are always needed at pet shelters and pounds.
Summary and Making Your Final Decision
I hope that this guide to finding the best sewing machine for beginners has been of help to you!
Locating and narrowing down your search for the best beginner sewing machine for your particular purposes can truly be a challenge, and I know there are a lot of options out there.
But using the recommendations and sewing machine reviews in this guide will give you a great place to start. I always recommend that beginners take this new craft seriously. For many people, it can turn into a dearly loved hobby or possibly even a budding career.
When it comes to actually making your final purchase, I always suggest honing in on at least a few different models from the list above to begin with before weighing each of the pros and cons of these final contenders.
In fact, you can even go on Amazon's website and purchase your favorite two or three models. Put them on your credit card, and when they arrive, make sure that you keep all of the packing material and accessories intact.
From there, you can look over each model in person to determine which one you like best. Send the other products back, and as long as they are in perfect shape and have all of the materials present and unused, Amazon will give you a full refund.
Good luck on your search for the top of the line sewing machine. It can be a tough hobby to master, but with the right machine at your side, it will be a breeze!