You have sewn your own clothes for many years. You scoff at the exorbitant prices for this season's new fashion items and head for your favourite fabric shop. There you are confronted with a happy choice of fabrics but also a confusing choice of sewing machines, sergers and cover hem machines. And again you ask yourself: should I consider getting a new sewing machine, or do I need a serger and cover hem machine too?
Do you need all of them to produce professional-looking garments? Well, yes and no. The three machines perform different functions. To make the best decision, you need to understand what each machine is optimised to do.
Sewing machines – varied functions
Sewing machines work with two threads, one threaded from the top, which will show on the top of the fabric and one that is threaded through the bobbin, which shows on the back of the fabric. Sewing machines can perform a wide range of functions. Basically you can make anything with a sewing machine, while a serger or a cover hem machine primarily give a perfect finish to hems and seams.
A sewing machine provides all the functions you need for most sewing projects like garments and home furnishings like curtains, cushions, bedspreads, table cloths and more. This includes the ability to make button holes, attach zippers, do decorative embroidery stitches or top stitching and quilting, all of which can't be done with either a serger or a cover hem machine.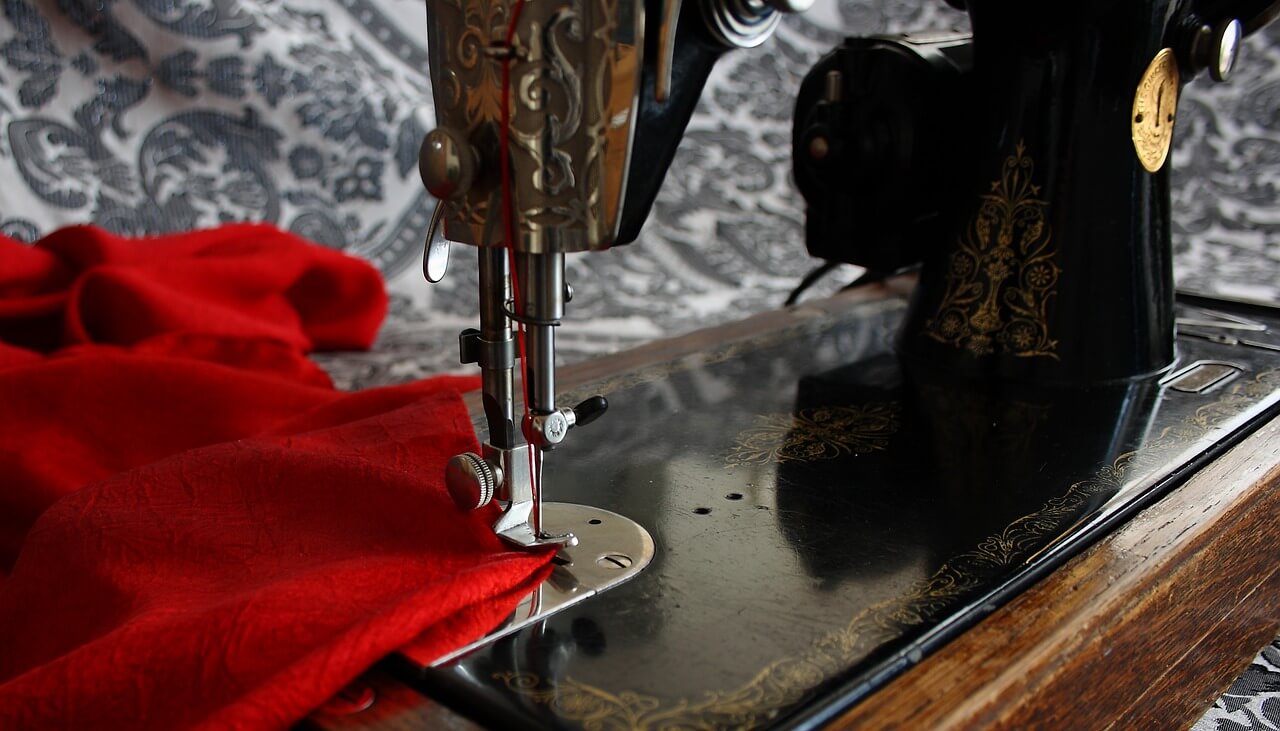 Fact is, a sewing machine is all you need for most projects and I know of many keen sewers who have never felt the urge to add another machine to their sewing arsenal. Yet, thousands swear by sergers and the general consensus is that once you've used one, you never go back.
Sergers – the perfect finish
A serger, also known as an overlocker, is completely different from a sewing machine. It stiches, trims and overlocks seams and hems in one step. The overlocking stich that prevents seams from unravelling is achieved by multiple threads fed by loopers, not a bobbin as with sewing machines. Serger stitches commonly use from two to five cones of thread simultaneously, but can use up to eight threads.
Herein lies the biggest disadvantage of the machine – the hassle of getting it threaded. Each thread must be guided through multiple channels and hard-to-reach places and that can be a time-consuming and frustrating process. To be fair, there are models that have easy automatic threading features.
If you do a lot of sewing, or often work with stretchy knit fabrics and want a professional finish, a serger will be a good investment. There will be a steep learning curve when learning to thread the machine and adjust the tension.
So where does a cover hem machine, also called a coverstitch machine, come in and do you need it?
Cover Hem Machine – a must for knits
A cover hem machine is optimised to give a perfect finish to knits. If you like to work with knits to sew items like track suits, T-shirts and underwear, a cover hem machine is a must if you don't want puckering on the hems.
A cover hem machine produces two rows of stitching which are covered with a third thread that loops around them. On the right side of the garment a neat row of two parallel lines of stitching is visible and on the inside of the garment the looper shows as an intricate-looking coverstitch. The looper is what gives the stitch its stretch. Most cover hem machines use more than one needle simultaneously. If only one needle is used, a simple chain stitch is produced.
Sewing special items like costumes for ballroom dancing, which often uses stretch fabrics, becomes a breeze if you own a coverstitch machine as it gives the required professional finish. The machine also allows you to attach lace, elastic and other trimmings to garments.
Since a cover hem machine only has one looper, it's easier to thread than a serger. Many seamstresses leave their coverstitch machines threaded and ready to finish off garments and other sewing projects they're working on.
Combination models
If you can't decide between a serger and a cover hem machine, you might consider a combination model that will do both overlocking and coverstitching. This sounds like a sensible choice, especially since cover hem machines are expensive. There is a caveat, though.
A combination model is a good choice if you sew a lot of garments and need both overlock and coverstitch capability, but have a limited budget. However, a combination model can't offer the same functionality as separate machines optimised for specific purposes.
If you decide to settle on a combination machine, go for the more expensive models that separate the threading for serger and coverstitching functionalities. To get the best functionality, buy a top combination model, or buy separate serger and coverstitch machines.
Conclusion
So, what should you get? With their wide range of features, a good quality sewing machine is a must. If you are a beginner, learn the basics of sewing on a conventional sewing machine before considering getting a serger or a cover hem machine. And keep in mind that modern sewing machines all have a range of stretch stitches you can use to sew stretch fabrics. In fact, many sewing machine owners are quite satisfied with the overcasting stitches that their conventional sewing machines offer.
The next purchase for most sewing enthusiasts is a serger. A serger will allow you to produce beautifully finished garments and home décor faster. It's the ideal choice if you are thinking of starting a production line.
To have a really professional finish to all types of sewing projects, including knits, separate serger and cover hem machines will give you the best results.
In the end, deciding whether to buy only a conventional sewing machine, a serger, a cover hem machine or a combination of them, depends on the scale of your projects and the finish you require. Most people start out with a sewing machine, then add a serger and lastly a cover hem machine. Many have a sewing machine and a serger and just as many sew happily on only a conventional sewing machine. The choice is yours. Happy sewing!